I am a loser with no new word metrics to post, because the last couple of days kind of got away from me. Yesterday I ran a crap-ton of errands and then got stuck at a doctor's office for a couple of hours (long story, no big deal, referral to an allergist – in a nutshell) … and by the time I got home, the whole afternoon was basically shot.
As for today, it's my husband's birthday.
I made a cake, and it turned out ugly but tasty, as is pretty typical for my culinary productions. We went to lunch at our favorite Mexican place and stuffed ourselves silly; then I had to make a few phone calls and conduct Important Business (kind of), and then my OCD sent me down a rabbit-hole.
Which is to say, I tried to put away something in the kitchen, and I was annoyed to discover that the cabinet I required was stuffed to the gills. So I started pulling things out in an effort to better Tetris the contents of that cabinet – whereupon I realized that we owned spices and sugar and stuff that expired years ago.
When I was finished, I had (a). shelf space freed up, (b). half a trash bag of expired dry goods but that's okay – tomorrow's trash day, and (c). a burning need to clean out the fridge. And then (d). my bathroom cabinet. (It's a built-in jobbie that's very deep and tall, and it collects things I don't need, and should probably throw away.)
Anyway, now it's about 5:00 and all I want is a drink some quality time with the TV.
BUT.
I didn't want to leave you hanging, and I wanted to share the following – a picture that one of my editors posted over on Twitter. Ladies, gents, and the otherwise affiliated … I give you … ARCs for my Young Adult debut, I Am Princess X.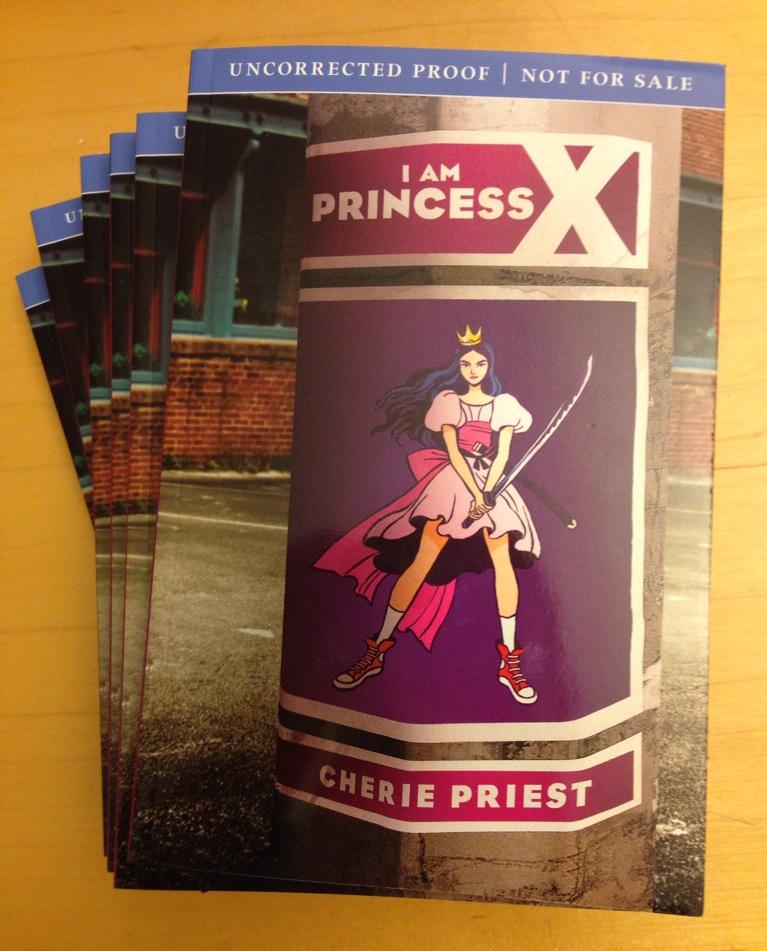 [:: does a little jig ::]
In Cheryl's words, you're looking at a "YA-girl-friendship-w/-comics-cyberthriller out 5/26." That's a pretty good nutshell, and therefore I am happy to steal it. So next June, guys. Next June.
[:: happydances ::]